The tower is not Leaning today! Discover the other wonders of Pisa
More than the Leaning Tower!
Since a couple of years, this provoking graffiti greets weary tourists of Pisa getting close to one of the must-see monuments of their Italian itinerary. We all agree the Leaning Tower is a wonderful monument, probably the most famous one in Italy, almost everyone remember the wonder of learning a school or from their parents a story about a weird Leaning Tower.
By the way, have you ever heard about the other attractions of Pisa?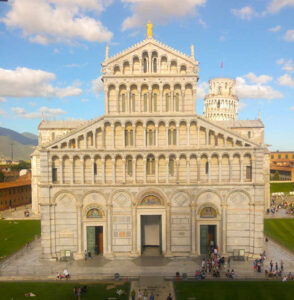 Santa Maria Assunta Pisa Cathedral, in the XI century Pisa was a leading city in the Mediterranean, its fleet was one of the strongest in Europe and to confirm their success, the  construction of the Cathedral was largely financed with the  campaigns  against the Saracens, The cathedral is a triumph of grey and white marble  mixing styles from Northern Italy, Byzantines and Saracens. A way to stress the internationalism of a city that was reaching most of the known worlds of those time. The Cathedral went on fire in the XVI century but some of the most important artworks still reach us: the stunning mosaic in the apse and the pulpit by Giovanni Pisano.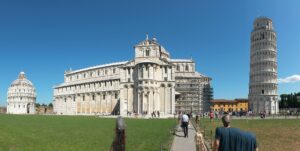 Pisa Baptistery of St. John
Pisa's Baptistery is still the largest in Italy, like the tower and the Cathedral the Baptistery is slightly leaning. The acoustic of the semispherical dome creates an amazing echo. The father of Giovanni Pisano, Nicola, precursor of the Renaissance, sculpted the pulpit of the Baptistery.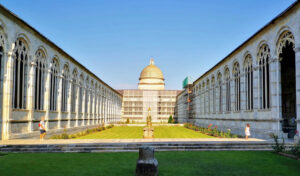 The Camposanto (Monumental Cemetery)
The legend says that  this "holy land" taken from Jerusalem had the magic power of decomposing the bodies in just three days. This thus became the only " holy field " recognized by the Catholic Church. Troughout centuries it was surrounded by walls and frescoes. The cemetery survived a bombing and fire at the end of WWII, but  thanks to new techniques of restorations the frescos have still some of the most vivid scenes of the afterworld from a medieval point of view.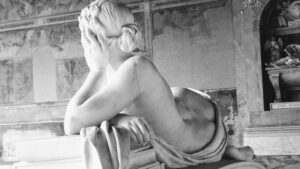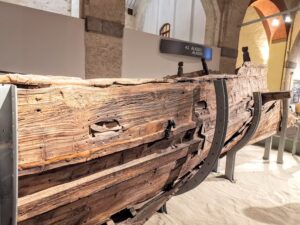 Museum of the Ancient Ships, the "Pompei of the Sea"
Thanks to an amazing discovery and after more 20 years of advanced restoration , this museum of 5000 sqm boasts the best preserved ships of the antique world. Similarly to Pompei, life was frozen in time, the ships, the crew tools and personal belongings will take you back to life of a antique roman sailor, with a chance to investigate the navigation tecniques, the traditions, their personal life.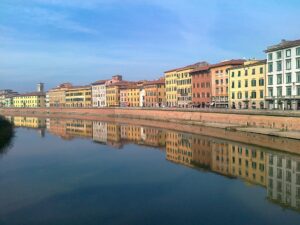 Check our tours of Pisa and personalise it to your preferences
Learn more on the ancient ships museum…